Technically, it is March 15, but I stayed up a big chunk of the night working on a project for work, so I am counting this as "on-time". 🙂
For Christmas, my husband gave me this fun care-package of healthy snacks and now I have a new favorite that I can get enough of...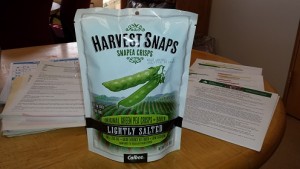 Less salt than chips, by quite a bit.
Whole food
Baked
Tasty.
Love them, can't open a bag without the danger of eating the whole thing.